2019 Member's Conference - Miami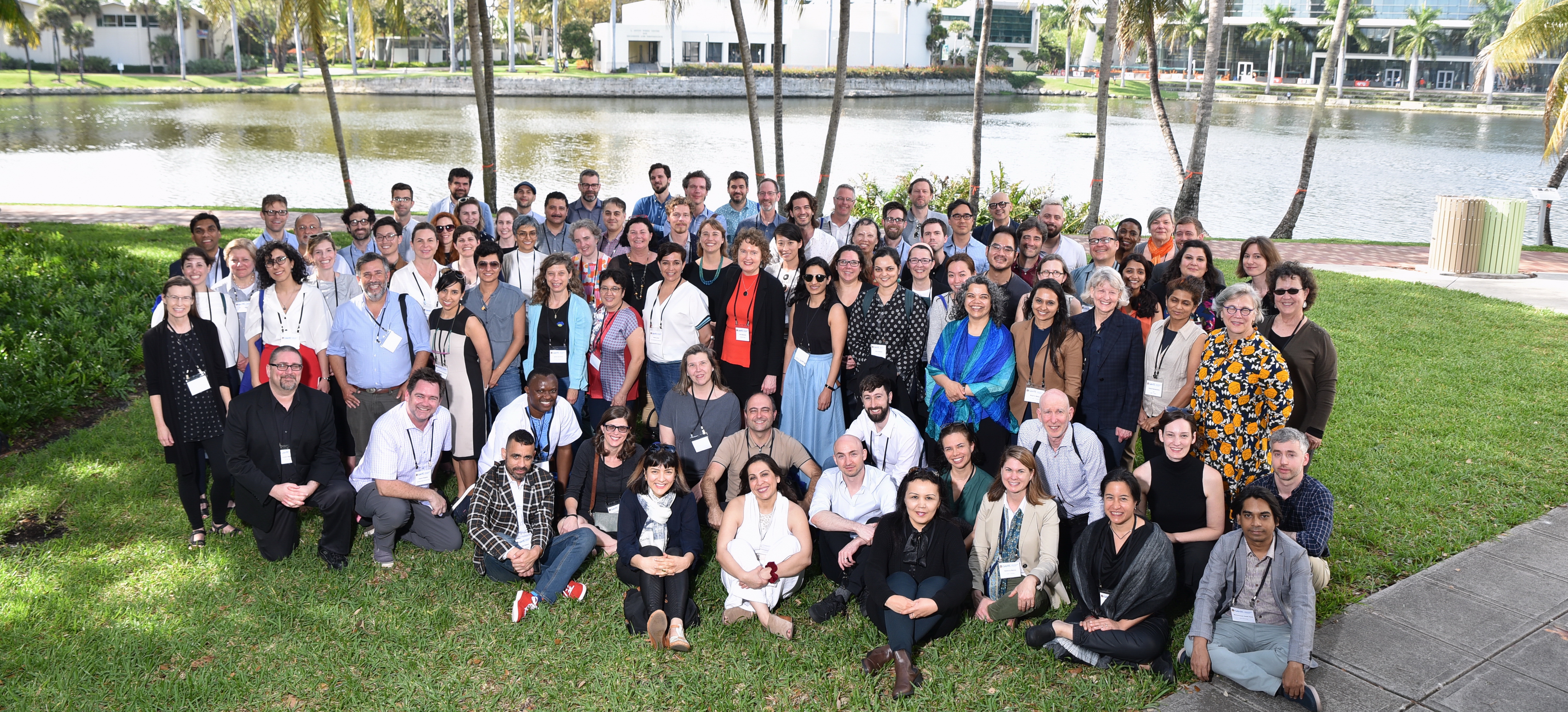 2019 Member's Conference - Miami
MIAMI, FL
APRIL 5-6, 2019.
GAHTC's Fifth Members' Conference was hosted by the School of Architecture at the University of Miami, April 5-7, 2019. We hosted over 120 members from all over the world. Alongside members from the US and Canada, we welcomed members from Argentina, Australia, Bangladesh, Brazil, Colombia, Ecuador, India, Ireland, Italy, Mexico, The Netherlands, New Zealand, Nigeria, Panama, Spain and South Africa.
The meeting in Miami hosted 45 more attendees than our Los Angeles 2017 conference, and was quadruple the attendance at our first meeting at MIT. While attendance has steadily increased and become more diverse and international, the primary goal of our conferences is to create a unique teacher-to-teacher peer review and critique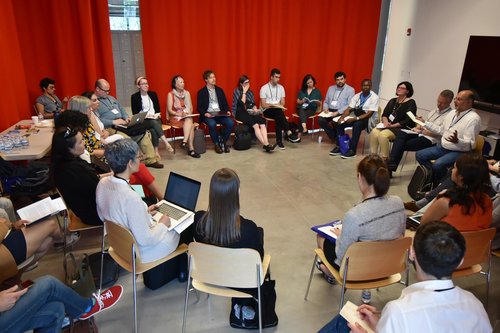 environment for our members. Besides a few plenary sessions, our focus is on having members who have just completed/about to complete their modules present their teaching material as if in a classroom setting, and then receive feedback from the community.
This two-day conference commenced with a look at GAHTC's growth since our last meeting in 2017. We also spent time sharing with our members our hopes and ambitions for the future of architectural history education and for GAHTC III. In keeping with our dedication to pedagogical engagement, we dedicated time on the first day to explore, as a group, the challenges in composing and teaching from a GAHTC module and ended our day with a Plenary Session entitled Are We Teaching Global Yet? Plenary speakers were Andrew Shanken from UC Berkeley, Mohammad Gharipour from Morgan State University and Itohan Osayimwese from Brown University. David Rifkind from Florida International University served as moderator.
The second day was a combination of GAHTC lecture presentations by our grantees, followed by breakout sessions providing an opportunity for exchange and engagement amongst members on various topics such as how to put together a GAHTC grant proposal, and NAAB and AP Requirements for History.