Part 1: Epidemics, Architecture, and Urban Design: Historical and Future Implications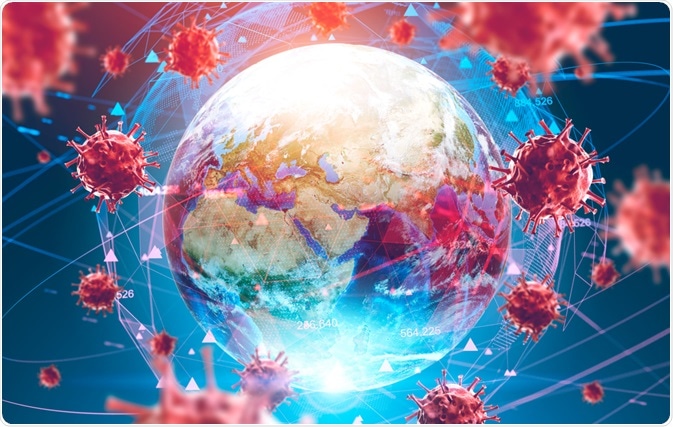 Part 1: Epidemics, Architecture, and Urban Design: Historical and Future Implications
Teacher to Teacher Workshop Convened by: Mohammad Gharipour & Caitlin DeClercq
Background information
Epidemic illnesses—not only a product of biology, but also social and cultural phenomena—are as old as cities themselves. The recent pandemic of COVID-19 has put into perspective the impact of epidemic illness on urban life, and exposed the vulnerabilities of the societies it ravages as much as the bodies it infects. How can epidemics help us understand urban environments? What insights from the outbreak, experience of, and response to previous urban epidemics might inform our understanding of COVID-19?
To answer these questions in our socially-distanced present-tense requires us to innovate new methods and new topics for teaching architectural history. This in mind, in a series of recorded, online conversations, we convened scholars to present historical case studies from diverse geographies to explore how cities in particular are not just the primary place of exposure and quarantine, but also the site and instrument of intervention. Topics explored include:
Urban life during epidemics
Urban design and planning during epidemics
Urban governance during epidemics
Urban infrastructure during epidemics
Colonialism, politics, community and pandemics in history
Cities, social equity, and pandemics in history
The case studies illuminated through these conversations cover a range of illnesses and epidemics, global geographies, time periods, and urban interventions; present observations on the impact of these epidemics on society and urban life; and provoke insights to understand, critique, or complexify the conception of and response to COVID-19. Each of these conversations, recorded and posted for public access on YouTube, is complemented here (exclusively through GAHTC) by brief teaching guides that frame the purpose and objectives of each session, link to relevant readings, and suggest questions and activities to explore in greater depth the materials provided.
As these case studies--and indeed the current coronavirus pandemic--show, public health is endemic to the design and experience of cities and the built forms that comprise them. However, relatively little attention has been given in the field of architectural history to the relationship between architecture, urbanism, and public health. The videos and materials that comprise this online resource offer a new lens into seemingly familiar forms, to expose new ways of thinking about the production and experience of space across different time periods and geographies, and to encourage students to think critically about how architecture might participate in responding to current and future health crises like what we are experiencing today.
Contents, Significance, and Timeliness
The sum of these case studies, and the questions they provoke, offer a new lens into architectural and urban history, including the powers and processes that shape and re-shape planning and design practices, the experiences of urban spaces in times of pandemic (and panic) and how these experiences are patterned unevenly across various social groups within an urban environment, and how the movements, flows, and changes within and between cities both exacerbate and quell urban epidemics. These are urgent questions for students and teachers in (and beyond) the field of architecture to grapple with in this current moment, as the unique skillset of architects and designers is called upon to help intervene in COVID and to help redesign urban forms to prevent and mitigate the impact of future pandemics. By creating these online conversations, and making them accessible to all instructors and students in an online format, we ensure that these questions can be immediately and successfully integrated into curricula as early as this coming Fall semester. Moreover, by involving experts from other fields, including but not limited to Public Health, Urban Planning, and Anthropology, demonstrate the relevance of architecture, and in particular architectural history, to current affairs, in order to keep students more engaged with the material.
The case studies explored in Pages 2 and 3 of this resource highlight the story of a city, an outbreak of illness, and the city's response to the epidemic. Questions explored in these case studies include:
What notable interventions or actions were implemented in urban spaces and life? With what effect?
What impact did the epidemic have on urbanism, urban design, and urban planning? 
What impact did the epidemic have on architecture in the short and long term?  
What impact did the built environment have on the epidemic, or the experience of illness?
In this way, these workshops and case studies situate architectural history and practice within an often-overlooked yet urgent framework: that of public health. Further, by exploring such questions, these workshops use history as a medium to provide a better understanding of not only past epidemics, but also the current coronavirus pandemic, as well as future epidemics; these insights aid us in critically examining the role that cities have played and can continue to play in responding to illness. Speakers contributing to these conversations include historians, public health experts, art/architectural historians, sociologists, anthropologists, and medical experts. Collectively, these scholars explore broader insights including:
The historical relationship between public health, architecture, and urban design, from pre-modern to modern times;
The idea of an epidemic or widespread illness in the geographical context of study (region, city); 
The employment of urban design, architecture, landscape, and/or experience in response to the illness or the epidemic;
The insight(s) these historical case studies can offer to understanding today's COVID-19 pandemic and response, as well as future epidemics.
Page 4 of this resource includes a roundtable conversation centering on the most resonant theme to emerge from this work: the ways in which pademics exploit and amplify social inequities, and the need for contextually meaningful, inclusive, and broad social and spatial interventions to effectively respond to and prevent outbreaks of contagious illnesses in urban settings.
Summary of key findings
Epidemics exploit and amplify social inequality; interventions are similarly uneven in how they are leveraged and experienced across social groups
Epidemics shapt the location, instruments, and aims of local and national governments 
Epidemics raise new challenges for occupational health, especially among front-line workers
Epidemics shape social practices; many of these are codified into policies and built forms
Epidemics affect regional and international commerce and trade
Epidemics impact built forms at many scales; these interventions are symbolic as much as material; modified; resisted; negotiated
Epidemics necessitate and spur major planning and design projects
Summary of broader provocations about the need for architectural history courses to meaningfully explore topics like pandemics, epidemic urbanism, and public health more broadly
The humanities, and especially history, have an important role to play in responding to public health crises
New questions, topics, lenses to understand past and present
New opportunities to engage with and educate the public
New platforms, collaborations, connections across the globe 
New prospects for transdisciplinary collaboration and partnership
New opportunities to affect decision-making processes in education, design, politics
Key terms and readings
To get started, we recommend the following readings and videos to underscore the spatial and social underpinnings of urban epidemics:
Professor Michael Vann (California State University, Sacramento), who contributed a case study about colonial Vietnam as part of the conversations spotlighted in Page 3, developed a micro-syllabus entitled "Histories of Epidemic Disease" which offers an excellent annotated reading list and introduction to key terms.  
Another good starting point is the Sandro Galea's video response, "Urban Life During Pandemics," which introduces key ideas - about disasters, health, epidemics, and cities.
Each conversation highlighted in this resource suggests relevant readings. More broadly, additional readings that explore the intersection of epidemics and (urban) social life include:

Frank Snowden, Epidemics and Society: From the Black Death to the Present Day
Mark Honingsbaum, The Pandemic Century: One Hundred Years of Panic, Hysteria, and Hubris
"Panic, Pandemic, and the Body Politic," by Laurie Penny, Wired: https://www.wired.com/story/what-coronavirus-pandemic-says-about-society/
"Epidemics Reveal the Truth About the Societies they Hit," by Anne Applebaum, in The Atlantic: https://www.theatlantic.com/ideas/archive/2020/03/italys-response-to-coronavirus/607306/
"How Pandemics Change History," Isaac Chotiner, in The New Yorker: https://www.newyorker.com/news/q-and-a/how-pandemics-change-history
"Pandemics and the Shape of Human History," by Elizabeth Kolbert, The New Yorker: https://www.newyorker.com/magazine/2020/04/06/pandemics-and-the-shape-of-human-history
How to use this guide
The recent shift to online education, prompted in response to the COVID-19 pandemic, has necessarily changed how we teach students. Though this has posed new challenges for undergraduate education, online teaching also affords new possibilities, which this proposal leverages in support of architectural undergraduate education. For example, the video presentations, publicly accessible via YouTube, can be linked to in synchronous class sessions and in asynchronous resources for students to watch outside of class. In this way, these modules can fit into existing undergraduate curricula (online and face to face) on a range of topics, a process supported through the additional materials we provide, including sample readings, key themes for discussion, and suggested activities. All of these accompanying materials in this guide will be geared toward undergraduate students in an architectural survey course, with possibilities for additional applications elsewhere in undergraduate and graduate courses. This material might be even used as a reference in other fields, too (and if you use it as such, we would love to hear from you at epidemicurbanism@gmail.com).
Brief overview of resources
This resource includes resources and video presentations according to the following themes and organized into three pages:
Page 2: Epidemic Urbanism: Reflections on History

Part 1

Urban life during epidemics
Urban design and planning during epidemics

Part 2

Urban governance during epidemics
Urban infrastructure during epidemics

Page 3: Colonialism, politics, community and pandemics in history
Page 4: Cities, social equity, and pandemics in history
Each page includes links to recorded and annotated presentations about historical case studies and conversations about the relevance, significance, and implications of these case studies, as well as suggested questions, readings, and course-related activities and assignments.
The modular organization of this resource means that you can begin anywhere that is meaningful for your specific course or learning context. Yet following the current order (Page 2, 3, and then 4) is also valuable and follows a more-or-less chronological conversation and ongoing discussion of big ideas like social justice, colonialism, and implications.