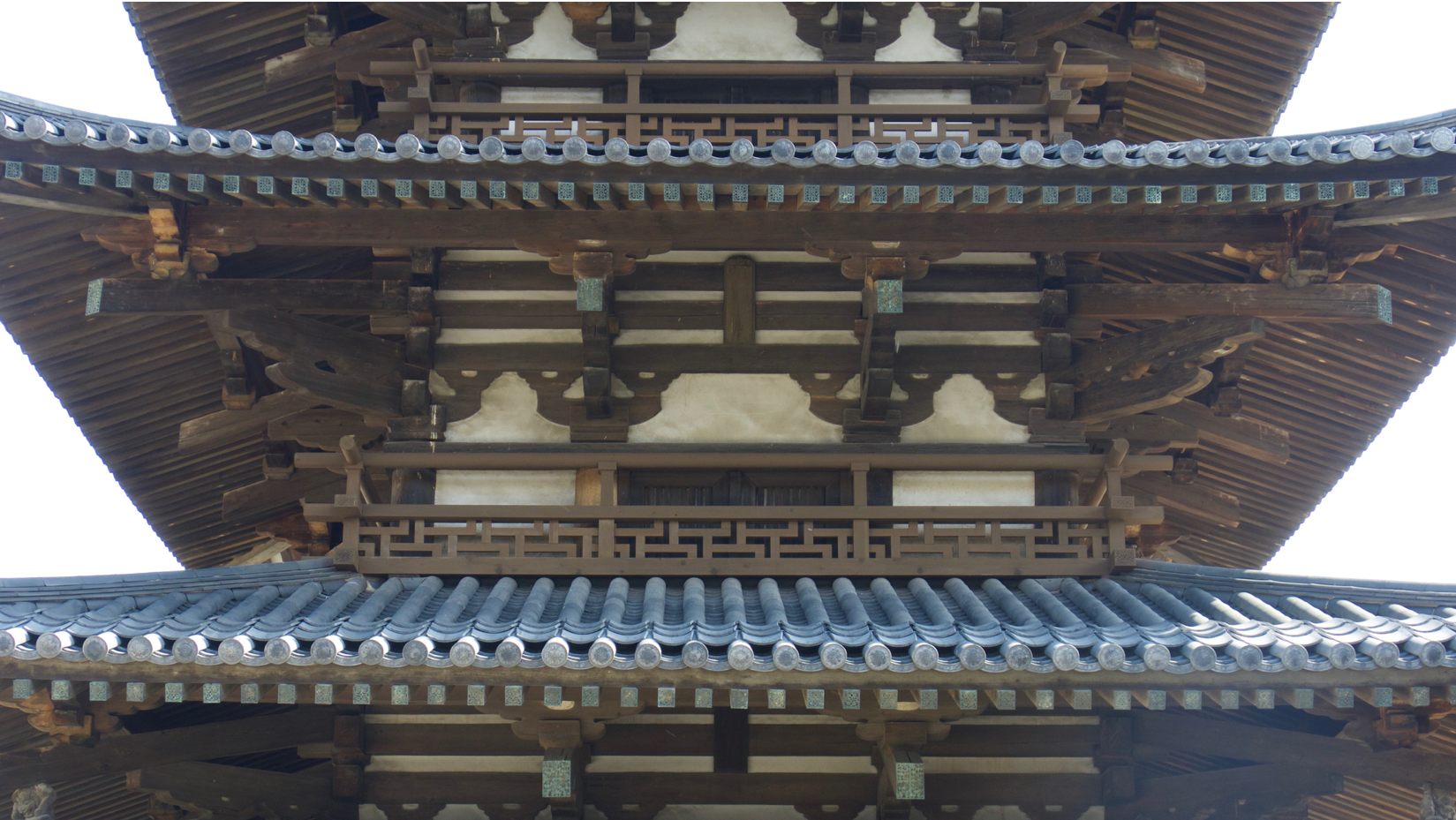 FAAC Your Syllabus
About
Feminist Art and Architecture Collaborative
FAAC YOUR SYLLABUS: Pedagogy Workshop
New York, April 21-22, 2018
Feminist Workshop Summary
After a Call for Participation organized by FAAC (Ana María León, Tessa Paneth-Pollak, Martina Tanga, and Olga Touloumi), fourteen participants were invited to the FAAC YOUR SYLLABUS: Pedagogy Workshop, which took place at Buell Hall, at the Graduate School of Architecture, Planning and Preservation (GSAPP) at Columbia University.
OUR GOALS
—Core feminist principles of collaboration, intersectionality, and empowerment guided the workshop and the writing associated with it.
—Shared discussions of our experiences in the classroom, and beyond in our scholarship and in our professional work;
—Designed teaching assignments that foregrounded intersectionality and collaboration
—Wrote a collective manifesto both for publication and for the exhibition.
—Most importantly, we created the opportunity to learn from each other and to build inclusive and diverse communities both inside and outside our professional lives.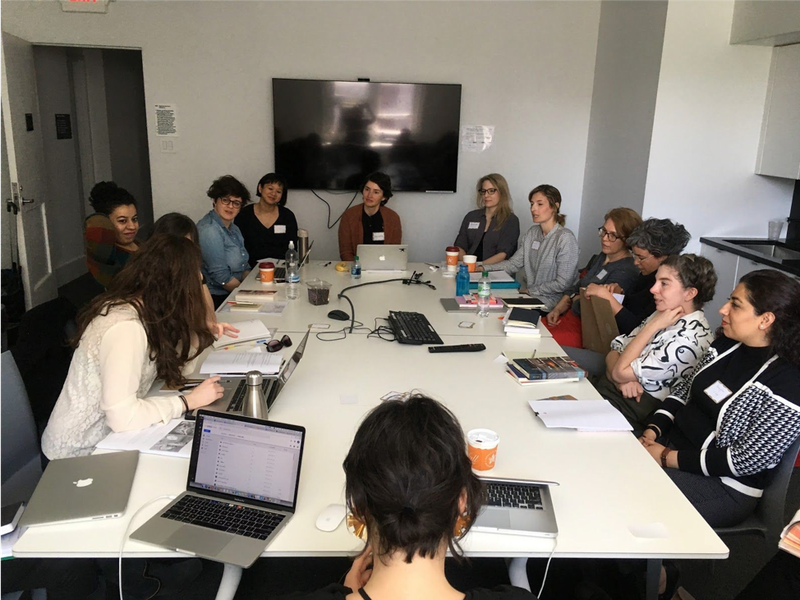 Schedule:
DAY ONE
INTRODUCTIONS:
We gathered on Saturday, April 21st at 1pm at Buell Hall. Introductions included explaining to the group who we were and where we were coming from. Additionally, each of us shared three books, texts, essays, or sources that informed their pedagogical practice and the teaching of art and architecture. Since the workshop we have compiled a bibliography with all the participants submissions that establishes a collective pool of knowledge and inspiration for the activities in the workshop.
BREAK-OUT SESSION I
After the introductions, we went straight to work and the whole group separated into four different working of about 4-5 participants. The task of the first break-out session was to conduct peer-review feedback on each of our own syllabuses we brought to the workshop. Topics of conversations varied greatly case by case basis, but generally we each looked at each other's syllabus with a feminist perspective and discussed how to reformulate specific teaching goals, content, assignments, evaluations, and general class dynamics. Then each group summarized their conversations to the whole group, sharing some of the insights gathered in the smaller conversations.
BREAK-OUT SESSION II
After we had each looked at each others syllabuses we were focused on creating feminist inspired assignments. We discussed what the assignments could be a whole group first, and then returned to our smaller break-out groups of 4-5 participants to craft the assignments. The
four assignments were: Feminist Assignment Rubric Guidelines, Guidelines for InclusiveFeminist Participation Practices & Grading, Assignment 1(Object-based Analysis), and Assignment 2(The Other Stories). It was productive to work in smaller groups to draft the documents. We then re-grouped to talk about each assignment collectively.
After an intensive afternoon, we went out for pizza as a group where there were more opportunities to get to know each of the participants in a more informal way.
DAY TWO
MANIFESTO WRITING
We met back at Buell in the morning of Sunday, April 22 for the second half of the workshop, which was dedicated to writing a collective manifesto. The goal of this document was to consolidate the topics and themes of discussion of the first day. Additionally, it was an opportunity for the members of the workshop to collectively voice their hopes and desires for feminist reforms for the classroom and scholarship.
First, we discussed key themes as a group. We identified a number of themes, which included: who we are, what are our demands and aspirations, and why we are writing a manifesto.
Again, we followed the small-group breakout sessions to write the content of the manifesto. Each group had a some time with their section, and then spent time editing other sections. In this way, no one group had single authorship over any part of the manifesto. This document is still a work in progress and the group as a whole imagined that it might have a number of different lives after this event.
In keeping with the theme of this workshop, which is to critically assess the established definition of the global, we asked each participant to submit a work or a work in progress that would contribute to a broader understanding of current debates around the global. A participant's contribution could take the form of a course syllabus, book proposal, conference abstract, film, work of art, etc. There is no limit or boundary to the scope of the contribution, we only asked that it challenge workshop participants to re-conceptualize their work as part of the current debate.
What is the established Global, and what is the new Global? As you know, in the beginning architectural history was a Euro-centric discipline, which treated the architecture of the non-West as a separate category, as "vernacular." When pushed to 'globalize,' architectural survey courses simply amped up the volume on the vernacularized regions.  We are looking for a new Global approach. Our conceptualization of the global is not simply that of the architectural object, and it is not simply that which is not western. Such a conceptualization too easily defaults us into categories of non-west and vernacular. Rather we would like to engage in interdisciplinary debates, that consider histories beyond the architectural object, and that find a way to de-emphasize regions and emphasize instead connections.
This is not to say that we didn't want you to talk about buildings. We merely wanted to open up the conversation to different media and disciplines, and see how this might help us in our teaching and scholarship.
We did not want participants to create something new—unless they wanted to. We just wanted them to submit something that helped them to move forward in their thinking and their work, so that these few days in this workshop can both be engaging, fun, and beneficial to everyone.
WORKSHOP OUTCOMES
—Participants connected with like-minded feminist scholars looking to implement different approaches to teaching and scholarship that will lead to realigning power dynamics in academia, and beyond.
—Participants left the workshop with clear ideas of how to revise their own syllabi, and institute more global chances to their teaching practices
—Participants came away with some concrete examples of feminist assignments to integrate into their syllabi
Remittance to GAHTC Library
GAHTC Member Participants