Theorizing Global History

Theorizing Global History
A two-part virtual symposium hosted by GAHTC
January 16, 2021 and January 30, 2021
Twelve participants engaged in a series of conversations theorizing the problem of the 'global'. Distinguished specifically from globalization as a contemporary economic formation, the 'global' for us is something like a placeholder term indicating a third space, another modality, other to those like the 'local/regional/specific etc. on the one hand, and the universal, the modern, the humanist, on the other.
In an 8-12 minute presentation, each participant addressed how they conceptualize what the global project is in the 21st century. Each meeting was two hours long, with reserved time at the end for the panel to answer questions and continue the conversation after all presentations were completed.
Finally, with the work of GAHTC as background, each participant provided a short position paper addressing what is the value or future of global history [however broadly or narrowly that may be defined] as understood through our epistemological/pedagogical horizons? In a world that is increasingly understood as 'complex' what is the role of this type of history for citizenship or global consciousness?
January 16, 2021
Moderator & Presenter: Vikram Prakash, University of Washington
Presenters:
Daniel Barber, University of Pennsylvania
Robert Cowherd, Wentworth Institute
Nicole Huber, University of Washington
Ijlal Muzaffar, RISD
---
Jan. 16th Participant Bios and Presentations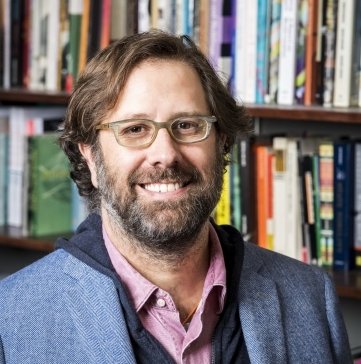 Daniel A. Barber is an Associate Professor of Architecture at Penn Design. He is an architectural historian researching the relationship between the design fields and the emergence of global environmental culture across the 20th century. 
Daniel received a PhD in Architecture History and Theory from Columbia University, and a Master of Environmental Design from Yale University. He currently holds a Fellowship for Advanced Researchers from the Alexander von Humboldt Foundation, which he is spending in residence at the Rachel Carson Center in Munich, Germany, and at the Max Planck Institute for the study of the Human Sciences in Berlin, over the summer until 2022.
Presentation:
---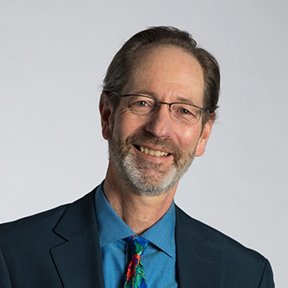 Robert Cowherd, PhD, is Professor at Wentworth Institute of Technology. His research and publication focus on the history and theory of architecture and urbanism in the global south. He is a member of the Board of the Global Architectural History Teaching Collaborative. He was a 2014 Fulbright Scholar pursuing research in Medellín, Colombia.
Cowherd's work on late-20th century Southeast Asia has focused on the prominent role of design, real estate, and infrastructure development in and around Jakarta during the dictatorship of Indonesian president Suharto. The power of built form to "change the facts on the ground" (Ariel Sharon) and to establish truths that "go without saying" (Pierre Bourdieu) requires going beyond conventional examinations of built form as a mere reflection of dominant values and meanings. He is drawn to evidence of formal spatial arrangements operating as instruments of power. This work, supported by the Fulbright and Hyzen grant programs, is published in several book chapters including "Constructing Discourse, Constructing Space," Heterotopia and the City. It is the focus of a book project entitled The Cultural Construction of Jakarta. The earlier history of Java and Bali is the focus of "Identity Tectonics: Contested Modernities of Java and Bali" in Modernities Across Time and Space (Newcastle: Cambridge Scholars, 2015).
Presentation:
---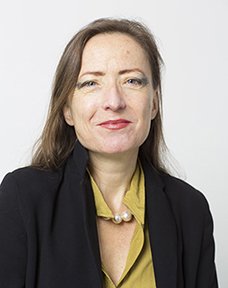 Nicole Huber is a licensed architect in Germany, an educator, and a scholar. She co-directed the Program for Urban Processes at the University of the Arts Berlin, was a Visiting Scholar at MIT, and is now an associate professor of architecture at the University of Washington. Her academic work has been presented at numerous international conferences and published in journals such as the Journal of Urban History, AAFiles, Informationen zur Modernen Stadtgeschichte, Topos, Bauwelt, Places, and various anthologies. She published Urbanizing the Mojave Desert: Las Vegas (coauthored with Ralph Stern); she is currently compiling an anthology on comparative urbanization processes in the American West (with Ralph Stern) and completing a book on conceptualizations of the natural environment, national identity, and architectural education in Germany (forthcoming from Bauhaus University Press).
Presentation:
THE GLOBAL NOW: Theorizing Temporalities of Futurity
---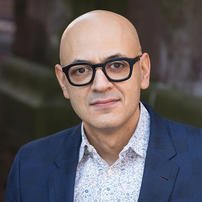 Ijlal Muzaffar is an Associate Professor of Modern Architectural History at the Rhode Island School of Design. Before RISD, he taught at Indiana University, Bloomington, where he was Visiting Faculty at the Department of Art History and the Center for the Study of Global Change. He has also taught at the Program in History, Theory, and Criticism of Architecture and Art at MIT, from where he also received his PhD in 2007. He also holds a Master of Architecture degree from Princeton, and a BA in mathematics and physics from the University of Punjab in Lahore, Pakistan. He is working on a book based on his dissertation that looks at how modern architects and planners played a critical role in shaping the discourse on Third World development and its associated structures of power and intervention in the postwar era.
Presentation:
---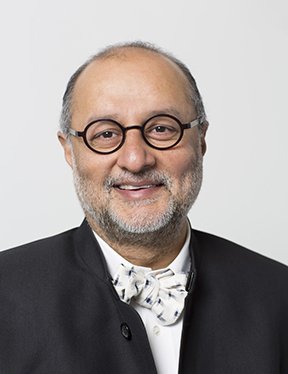 Dr. Vikramaditya "Vikram" Prakash is an architect, architectural historian and theorist. He is Professor of Architecture at the University of Washington with adjunct appointments in Landscape Architecture and Urban Design and Planning. He received his B. Arch. from Chandigarh College of Architecture, India and his M.A. and PhD in History of Architecture and Urbanism from Cornell University.
Vikram works on issues of modernism, postcoloniality, global history and fashion & architecture. His books include Chandigarh's Le Corbusier: The Struggle for Modernity in Postcolonial India, A Global History of Architecture (with Francis DK Ching & Mark Jarzombek), Colonial Modernities (co-edited with Peter Scriver), The Architecture of Shivdatt Sharma and Chandigarh: An Architectural Guide. A Global History is widely used as a textbook and being translated into five languages. His next book, One Continuous Line: Art, Architecture and Urbanism of Aditya Prakash, is due in summer 2020.
Vikram is Associate Dean for Academic Affairs in the College of Built Environments. He previously served as Associate Dean for External Affairs, Chair of Architecture and Director of Undergraduate Interdisciplinary Programs. His public service includes terms on the Boards of Seattle Center and the Seattle AIA. He also directed Chandigarh Urban Lab, a series of interdisciplinary international studios.
Presentation:
The Un-Certainty of the Global
---
January 30, 2021
Moderator & Presenter: Mark Jarzombek, MIT
Presenters:
Esra Akcan, Cornell University
Nikolaus Hirsch, Director of CIVA
Ana Maria Leon, University of Michigan
Suzanne Marchand, Louisiana State University
Adnan Morshed, The Catholic University of America
Kelema Lee Moses, Occidental College
---
Jan. 30th Participant Bios and Presentations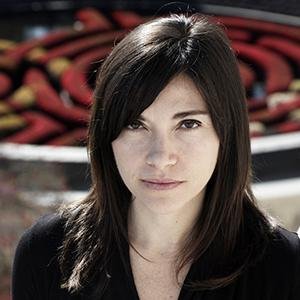 Esra Akcan's research on modern and contemporary architecture and urbanism foregrounds the intertwined histories of Europe and West Asia and offers new ways to understand architecture's role in global, social, and environmental justice. Her book Architecture in Translation advocates a commitment to a new culture of translatability from below and in multiple directions for cosmopolitan ethics and global justice. Turkey: Modern Architectures in History (w.Bozdoğan) is part of a series that aims at an inclusive survey of modern world architecture. Open Architecture: Migration, Citizenship and Urban Renewal exemplifies formal, programmatic, and procedural steps towards open architecture during Berlin's urban renewal by giving voice to both architects and immigrant residents. Ackan is also the author Landfill Istanbul and Building in Exile: Bruno Taut in Turkey (w.Nicolai), and the upcoming Abolish Human Bans. Currently, she is writing Right-to-Heal: Architecture in Post-Conflict and Post-Disaster Societies. Her articles explore critical and postcolonial theory, immigration, translation, racism, architectural photography, neoliberalism, and global history. 
Presentation:
A Global History of Architecture for the Age of Reparations
---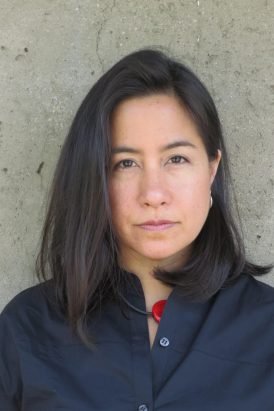 Ana María León is an architect, a teacher, and a historian of objects, buildings, and landscapes. Her work examines how architectures of struggle have shaped the modernity of the Americas. She is co-founder of several research and practice collectives including Nuestro Norte es el Sur and the Settler Colonial City Project.
The focus of León's research is the intersection of modernity, politics, architecture, and art, with emphasis in hemispheric connections across the Americas. Her first book examines the relationship between modern architecture housing projects, the populations they claim to serve, and the totalitarian states that seek to control them (Modernity for the Masses: Antonio Bonet's Dreams for Buenos Aires, University of Texas Press, 2021). Ongoing projects examine the spatial politics of military dictatorships in the Southern Cone, the modernity of Indigenous architectures, and how the former has mobilized against the latter.
Presentation:
---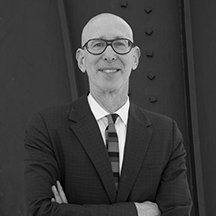 Mark Jarzombek is Professor of the History and Theory of Architecture at MIT, and works on a wide range of topics both historical and theoretical. He is the author of The Digital Stockholm Syndrome in the Post-Ontological Age (University of Minnesota Press, 2016), which interrogates the digital/global imaginaries that shape our lives, as well as Architecture of First Societies: A Global Perspective (Wiley Press, 2013). One of the country's leading advocates for global history, he has published several books and articles on that topic, including the ground-breaking textbook A Global History of Architecture (Wiley Press, 2006) with co-author Vikramaditya Prakash and noted illustrator Francis D.K. Ching.
Presentation:
---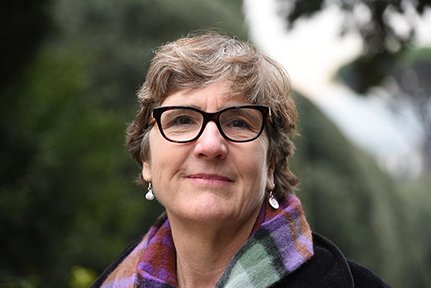 Suzanne Marchand is LSU Systems Boyd Professor of European Intellectual History at Louisiana State University, Baton Rouge. Marchand obtained her BA from UC Berkeley in 1984, and her PhD from the University of Chicago in 1992. She served as assistant and then associate professor at Princeton University before moving to LSU in 1999.  She is the author of Down from Olympus: Archaeology and Philhellenism in Germany, 1750-1870 (Princeton University Press, 1996) and German Orientalism in the Age of Empire: Race, Religion, and Scholarship (Cambridge University Press, 2009). She is also the co-author of two textbooks: Worlds Together, Worlds Apart (W.W. Norton, 5th ed., 2017) and Many Europes (McGraw Hill, 2013). In 2013, she was appointed LSU Systems Boyd Professor, LSU's highest honor.
Presentation:
What Global History Needs Most Today: Wonder
---
Adnan Morshed is an architect, architectural historian, and professor of architecture and architectural history at the Catholic University of America, Washington, DC. He received his master's degree and Ph.D. in architecture from MIT. He was a Wyeth Fellow at the Center for Advanced Study in the Visual Arts, Verville Postdoctoral Fellow at the National Air and Space Museum, and a 2018 TEDx speaker. He currently serves as a Fulbright Specialist (2021-2024) and on the Editorial Advisory Committee of the Journal of the Society of Architectural Historians. He is the author of Impossible Heights: Skyscraper, Flight, and the Master Builder (University of Minnesota Press, 2015) and DAC: Dhaka in Twenty-Five Buildings (Altrim Publishers, 2017). His articles have appeared in, among other publications, the Journal of the Society of Architectural Historians, Journal of Architectural Education, Journal of South Asian Studies, Thresholds (MIT), Constructs (Yale), New Geographies (Harvard), Architectural Design, and Traditional Dwellings and Settlements Review.
Presentation:
Do We Mean Global, When We Say Global?
---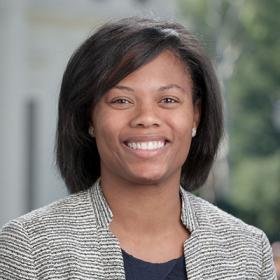 Kelema Lee Moses, Ph.D. is an assistant professor of architectural history at Occidental College. Her teaching and research combine historical perspectives with discussions about critical contemporary issues related to the built environment of the United States and its Pacific territories. Her current book project, Island Modernism/Island Urbanism: Encountering and Contesting U.S. Empire in the Pacific, argues that island cities offer a place-based perspective to urban studies that must account for spatial limitations; where architects and planners develop innovative approaches to balance economic interests, environmental issues, and Indigenous imperatives. She has published in Ardeth, The Avery Review, Platform,The Contemporary Pacific, eTropic: Journal of Studies in the Tropics, The Chicago Art Journal, The Oxford Encyclopedia of American Cultural and Intellectual History, and the edited volume Colonial Frames/Nationalist Histories: Imperial Legacies, Architecture and Modernity. Her work has been supported by a Getty/ACLS Postdoctoral Fellowship, the Andrew W. Mellon Foundation, National Endowment for the Humanities (NEH), the Society of Architectural Historians (SAH), and the East-West Center at the University of Hawai'i at Mānoa.
Presentation: